California-based tech company Apple is working on an electric car with a large team and rumors and leaks related to it have been coming out for a long time. It is not clear when the first car with the Apple logo will be available in the market, but now some renders related to it have been revealed. On the basis of the patents related to the electric car filed by the company, some pictures have come out.
Renders related to Apple Electric Car have been shared by a car leasing company Vanarama. It is clear that the original car could be quite different from these renders as nothing has been revealed about this car yet. However, the company says that these renders have been prepared based on the patent designs related to the electric car that Apple has filed so far.
Apple electric car will get minimalist design
It is clear from the first look of the photos that Apple will give a minimalist design like its other products. Apart from the curves given on the front and back side, no extra elements will be given in the car. That is, instead of being made up of separate panels, the entire body of the car will give a single design feel. The car has four doors, which are designed to open towards the end of the car.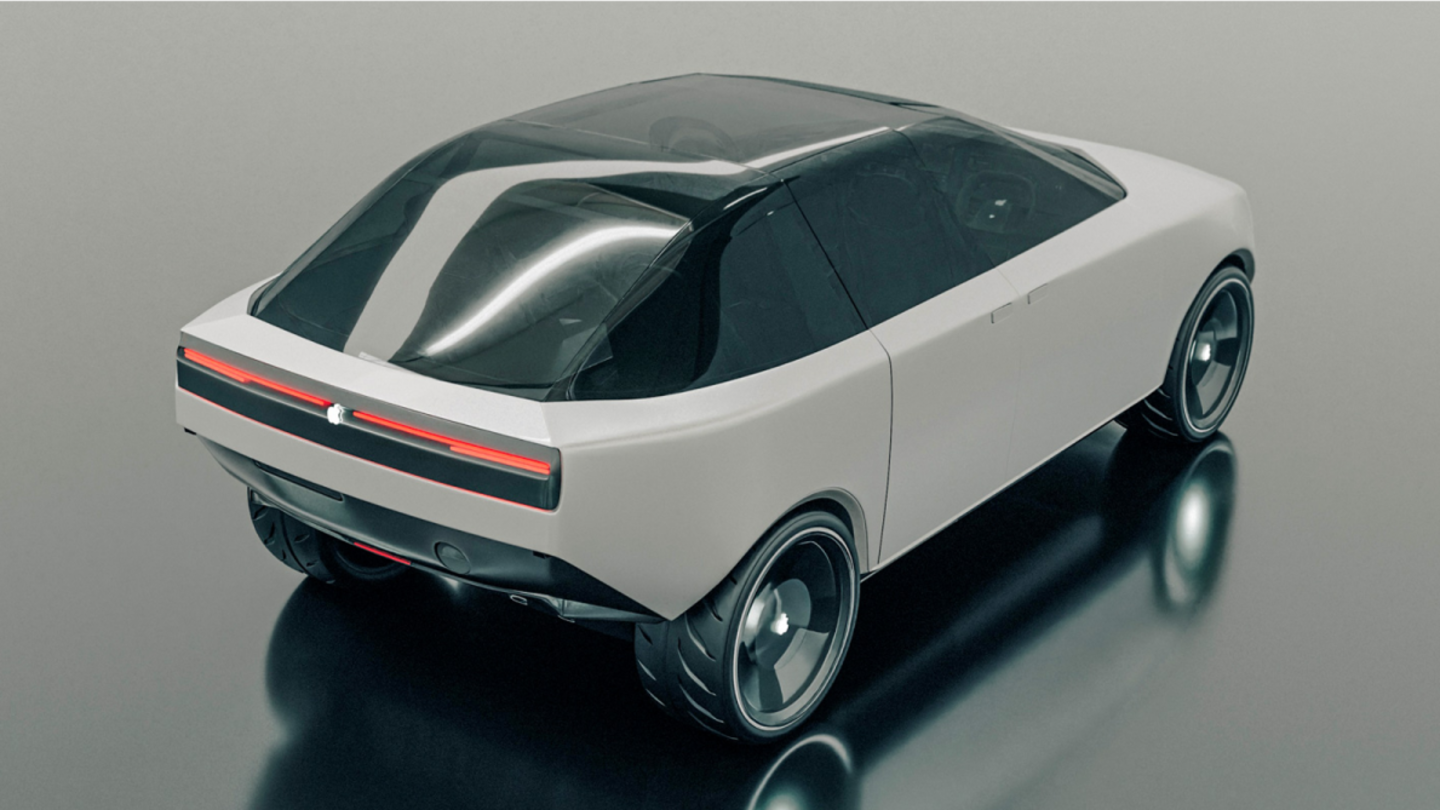 Apple is a tech company before the automobile company, so it will be fun to see what technology and what kind of interior will be given inside the car. In the rendered images, the artist has shown clean interiors and the car's steering wheel looks like an F1 car. In previous reports, it was even said that Apple may remove the steering wheel completely, making the key autonomous. However, the company will hardly do so with the initial model.
Large single display on car dash
Apart from pedals, sleek and smart gear, the renders show a large display. This display will cover the entire dashboard of the Apple electric car. The shared concept also offers support for voice assistant Siri, which means that the car will be able to give simple commands by speaking and it will also answer questions. The company has set a target of 2025 to launch or showcase this car in the market.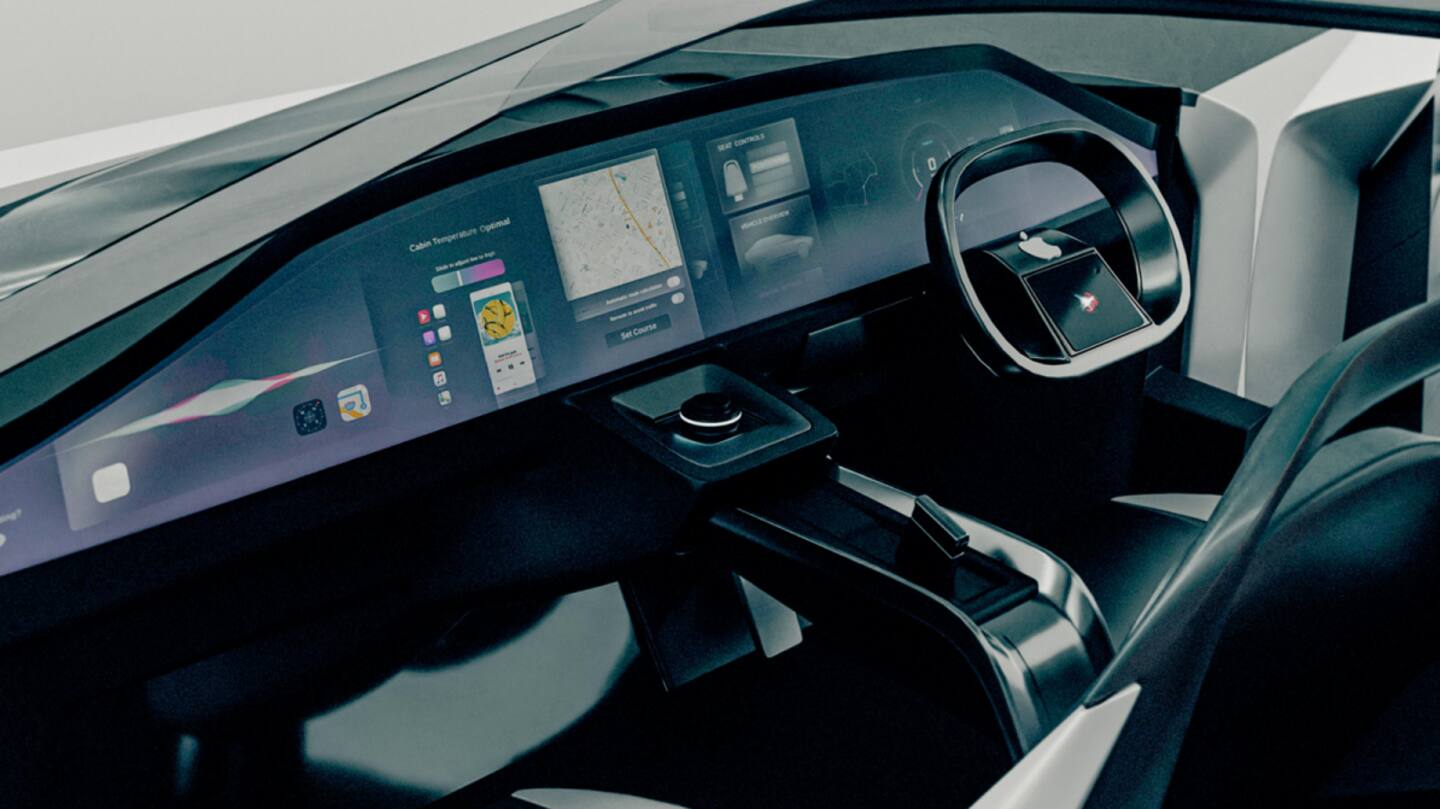 The concept associated with the autonomous technology that the premium tech company is working on has also been shown with car seats. The design shows four rotating screens inside the car, which can be rotated and placed facing each other to provide a living room setup. If Apple's car will be able to drive on its own, then in this setup, you will be able to have fun sitting comfortably and you will be able to talk with friends.