The biggest change in the world of smartphones in recent times has been seen in the form of foldable displays. Since the year 2019, many foldable smartphones have been launched, although this technology is still expensive. Larger screens can be made part of a compact device with foldable OLED and LTPO display technology. Let's understand how foldable display technology works.
The demand for foldable smartphones has increased in the market and many brands are bringing foldable versions apart from their flagship models. According to a report by Counterpoint Research, by 2023, the shipment of foldable smartphones can grow up to 10 times. Samsung can garner up to 75 percent share in the foldable devices market. At the same time, companies like Apple and Google are preparing to enter this segment.
Display uses flexible plastic substrate
Organic Light Emitting Diode (OLED) technology is used in the foldable display. When electricity passes from the cathode to the anode, the organic layers between them release energy in the form of light. Samsung designed the first flexible OLED panels by adopting a plastic substrate. In the year 2020, the company improved this technology and gave 'ultra-thin glass screen' in Galaxy Z Flip and better technology is found in its foldable devices.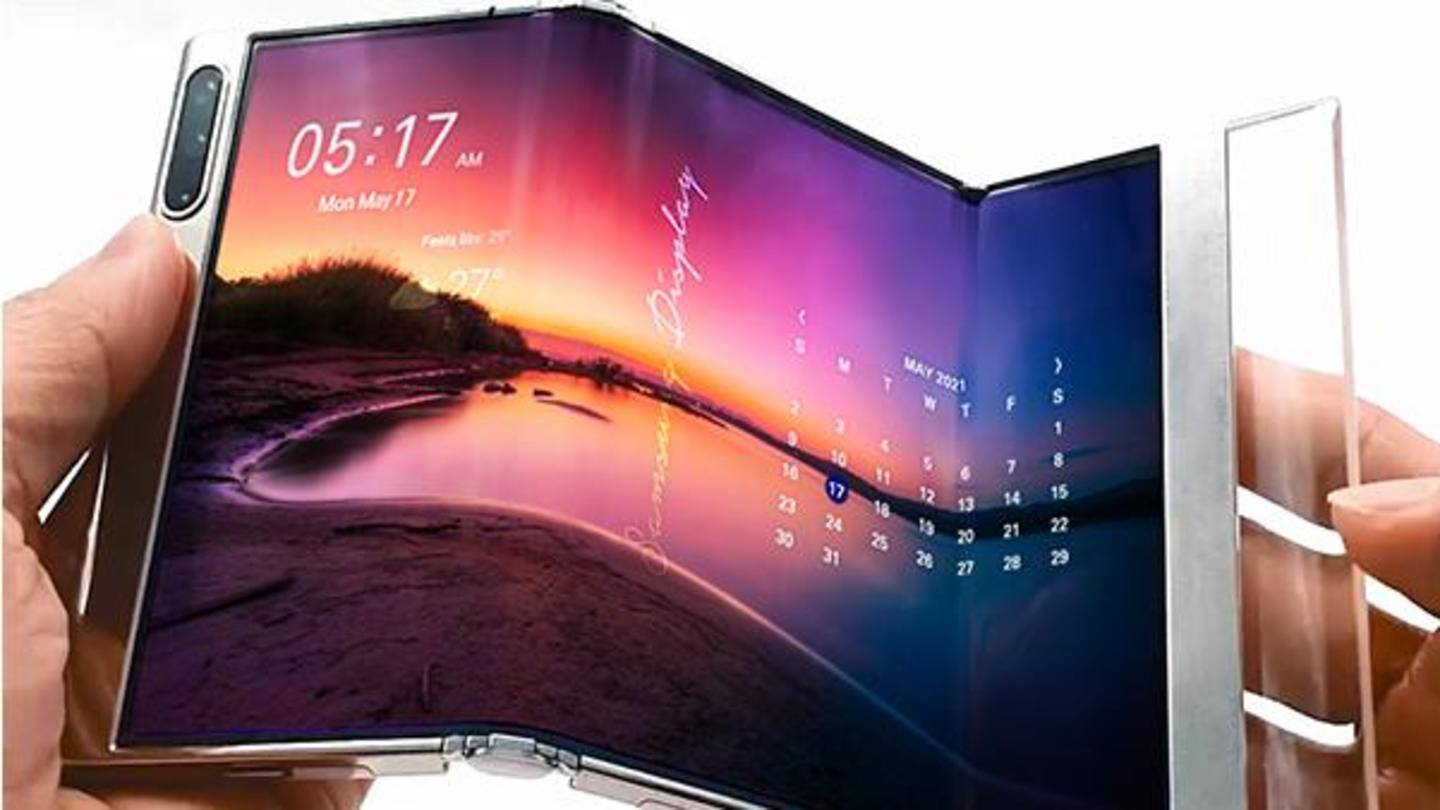 Why do foldable phones use OLED displays?
From the world's first foldable smartphone Royal FlexPai to the latest Samsung Galaxy Z Fold 3, all brands have seen only foldable OLED technology. Actually, apart from OLED panels, all other display types use glass substrates, which means they cannot be bent. Apart from this, OLED screens do not require any kind of backlight and they are flexible. They can also be used in smartphones with rollable displays.
Get the option to do multitasking
The biggest advantage of foldable smartphones is that multitasking becomes easy with their help. Apart from this, a better viewing experience is also available on twisted smartphones as compared to normal devices. Due to this technology being new and expensive, foldable smartphones come with premium price tags. Foldable devices have also proved to be weak in terms of strength and they also weigh more than normal smartphones.