Users of the short video sharing feature Instagram Reels have grown rapidly in the app. Along with this, many new features have also been included in it, among which text to speech and voice effects are the most recent. With both the new features, content creators will get more control while creating reels. With the text to speech feature, keyers can use artificial voice to read out any text, while editing audio with voice effects.
Instagram has given information about the new features in the latest update made on the community page on Thursday. With text to speech and voice effects features, users will get a chance to create more creative reels. The text to speech option can be accessed with the help of the text tool found in the reels camera. With the Voice Effects feature, artificial voice can be included in the video narration and many effects will be given.
How to use Text to Speech feature
To use the new feature, open Reels Camera in the Instagram app. Then upload a video or record a video from your device's gallery. Now add text by tapping on the text tool and after tapping on the text bubble, select the text to speech option from the three dots menu. After choosing between Voice 1 and Voice 2, tap Post to share the reel.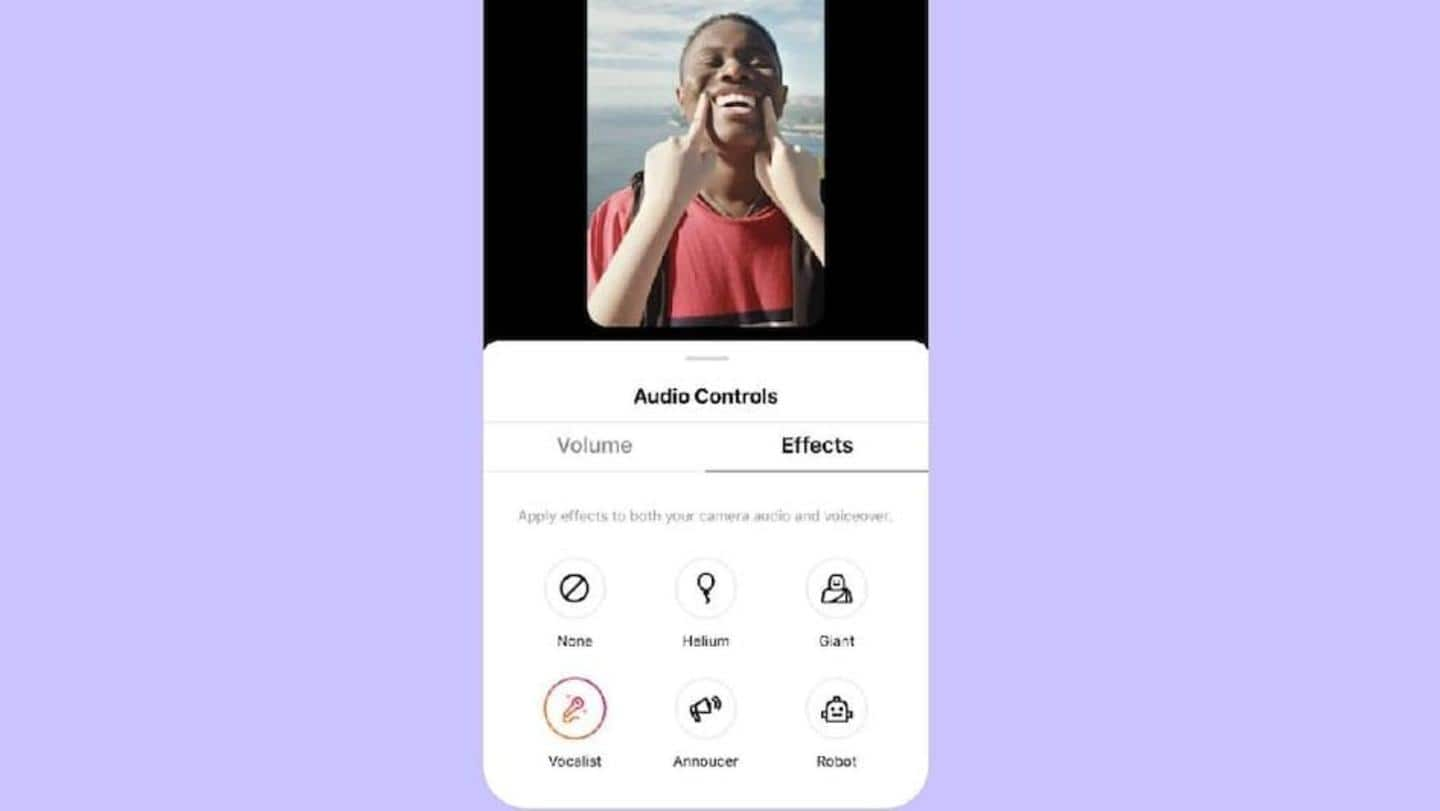 The Voice Effects feature has been made part of Reels' audio or music tools. Currently, Instagram is offering five voice effects options, including Announcer, Helium, Giant, Robot and Vocalist. In the next updates, the company can make more such effects a part of the feature. After recording the reel, tap on the music note to open the audio mixer. Select the voice effect of your choice from the Effects menu and post the video.
You can save and use Reels Audio
The Instagram app also gives users the option to save the audio of the reels, so that it can be used in other videos later. Users can save not only the audio of a reel but also the entire page of the reels associated with that audio. These pages can be shared with friends in the platform. Instagram reel audio can be saved and shared by following easy steps.
This is how you can save Instagram reels audio
First play the reel whose audio you want to save or share. Tapping on the name of the audio in the bottom left corner will take you to the audio page. Share and save icons will appear in the top right corner, while at the bottom you will find the option 'Use this icon'. Apart from this, you can save and share audio by tapping on the three dots given in the bottom right corner of the reel video.