The market for Electric Vehicles (EV) is growing rapidly and one after the other, many companies are showing signs of the beginning related to it. From Ola to Xiaomi, Realme and Oppo have entered or are planning this venture. It has been revealed that Chinese tech company OnePlus can also enter the automotive industry. OnePlus made a mark with its premium smartphones and is now bringing other devices as well.
Oneplus may bring driverless car
According to Rushlane, OnePlus has been preparing to enter the automotive world for a long time. In the year 2019, the company had teased an electric supercar named Warp Car on its website. However, due to the teasing on April 1, users considered it a joke. It had jokingly told that the steering wheel will not be needed to run this car and a smartphone will be enough.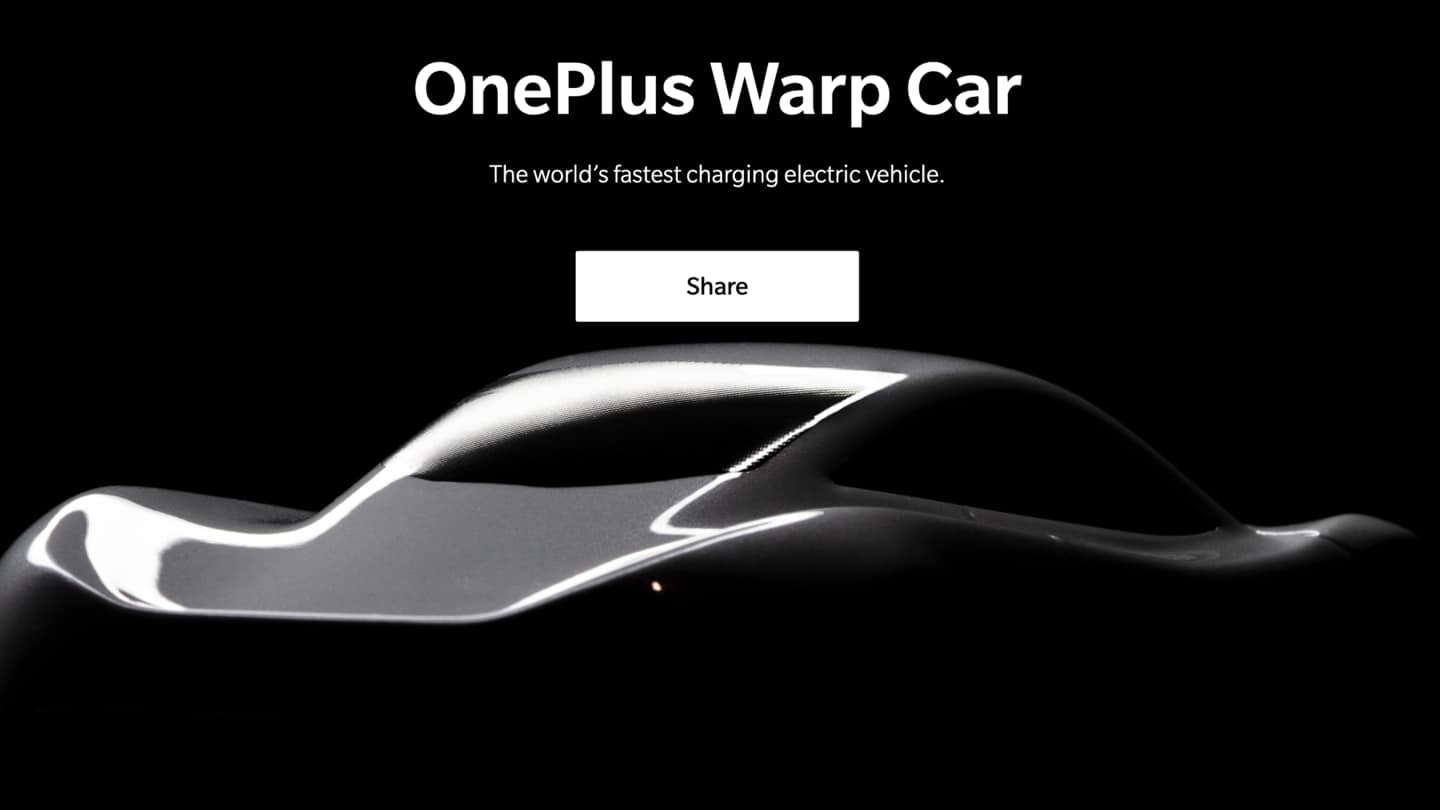 Regarding the Warp car, It had claimed that commands can be given to this car with the help of smartphone gestures. The company had said that this car will come with 6T-K technology, which means at least OnePlus 6T smartphone will be required to run it. OnePlus had claimed that this car will reach 0 to 60mph in just three seconds and will run for about 467 kilometers on a single charge.
OnePlus' electric car will be different from the claim
The tech company had claimed that after just 20 minutes of charging, the Warp car will be ready to run for about 435 km. With a modern cabin and a driver-focused cockpit with tinted carbon fiber accents and Marandi Gray leather trim, the car that OnePlus teased will be different from the original product. Right now the EVs market is huge, so it has to be seen what new OnePlus can do in it.
"Recently, Realme, which became an independent company from Oppo's subbrand, has also taken a trademark related to electric scooters in India. It is important to mention, Realme, Oppo and OnePlus are all linked to the same parent BBK Electronics. In such a situation, it is possible that the research and development (R&D) teams of the three companies together develop electric vehicles and enter the new market. Realme has already given hints related to the self-balancing scooter."