Cryptocurrency is touted as the future of the internet world and metaverse and now El Salvador, a US country, is set to build the world's first 'Bitcoin City'. The city will be funded with the help of bitcoin-backed bonds. The President of El Salvador, Naibe Bakele, has given this information in the past. In September this year, El Salvador became the first country to accept bitcoins as a legal tender.
On the last day of a nearly week-long bitcoins promotion event, El Salvador President Nayib said the country would build the world's first bitcoin city. He said the city would be located in the eastern region of La Union and would be powered by a geothermal tower of a volcano. People residing in this city will not be levied any tax and will have to pay only Value-Added Tax (VAT).
President demanded investment in the city
"Invest here and earn money as per your requirement," Naib said. Nayb's idea of building this city entirely based on bitcoins is to 'build a completely ecological city, powered by the energy of a volcano and based on bitcoin.' Bitcoin has been accepted as a cryptocurrency in the virtual world and many online services are also taking payment with the help of bitcoins.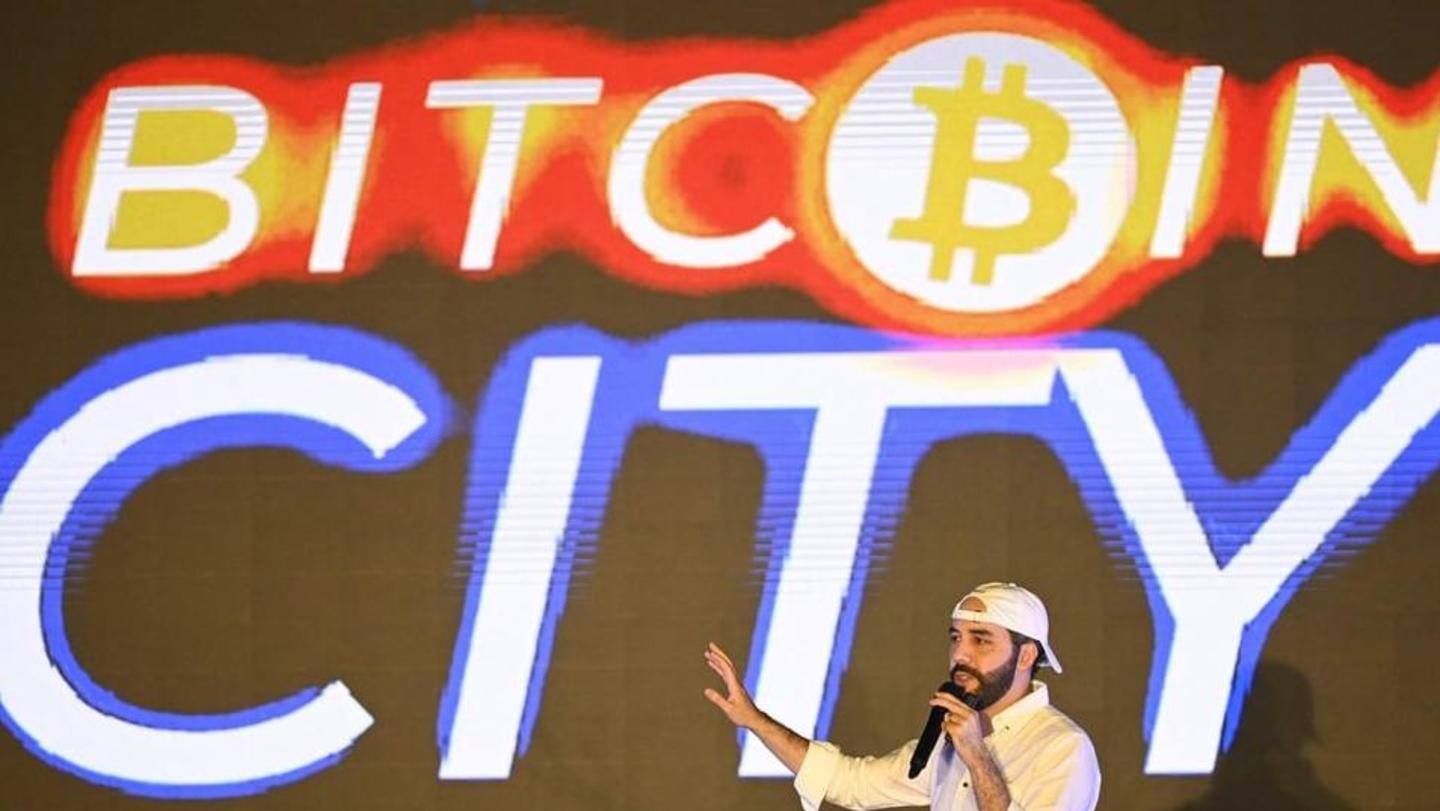 VAT to be used to fund bonds
Half of the VAT charged to residents of Bitcoin City will be used to fund the bonds used to build it. At the same time, the remaining half of VAT will be used to meet other needs like cleanliness of the city. Naib says that about three lakh bitcoins will be spent to prepare this city and build public infrastructure.
Bitcoin protests in El Salvador
Whether the President of El Salvador plans to build the world's first bitcoin city or whether bitcoins was made the first legal tender in this country, there is also opposition to bitcoins in this country. Opinion polls show that not everyone is happy with the president's love for bitcoins and there are a large number of people who oppose the government. In such a situation, opposition to the creation of a city can be seen.
This will be the design of bitcoin city
The city that Naib is going to build will be built in a circular shape, which will include from the airport to the house and commercial areas. There will be a central plaza in the middle of this city, which will be designed like a bitcoin symbol. "The city will become El Salvador's financial center for the world," he said. It is possible that after El Salvador, other countries will also accept the idea of ​​a bitcoin-linked city.