Microblogging platform Twitter is rolling out a new tipping feature for Android users. With the help of this feature, Twitter users can send money to and support their favorite content creators. iOS users were introduced to the platform this year with a new Tip Jar feature, with which creators, journalists and non-profit groups could take tips from followers and monetize content in exchange for their tweets.
Followers can give tips of their own will
With the new tipping feature, content creators have been given the option to take a tip from their followers but it is not mandatory for the followers to give this tip. Creators can share links to Bandcamp, Cash App, Patreon, PayPal and Venmo accounts on their profiles to get tips. The company has informed about the rollout of the new feature for Android users in an official tweet made on Friday.
Tip button will be found in Edit Profile section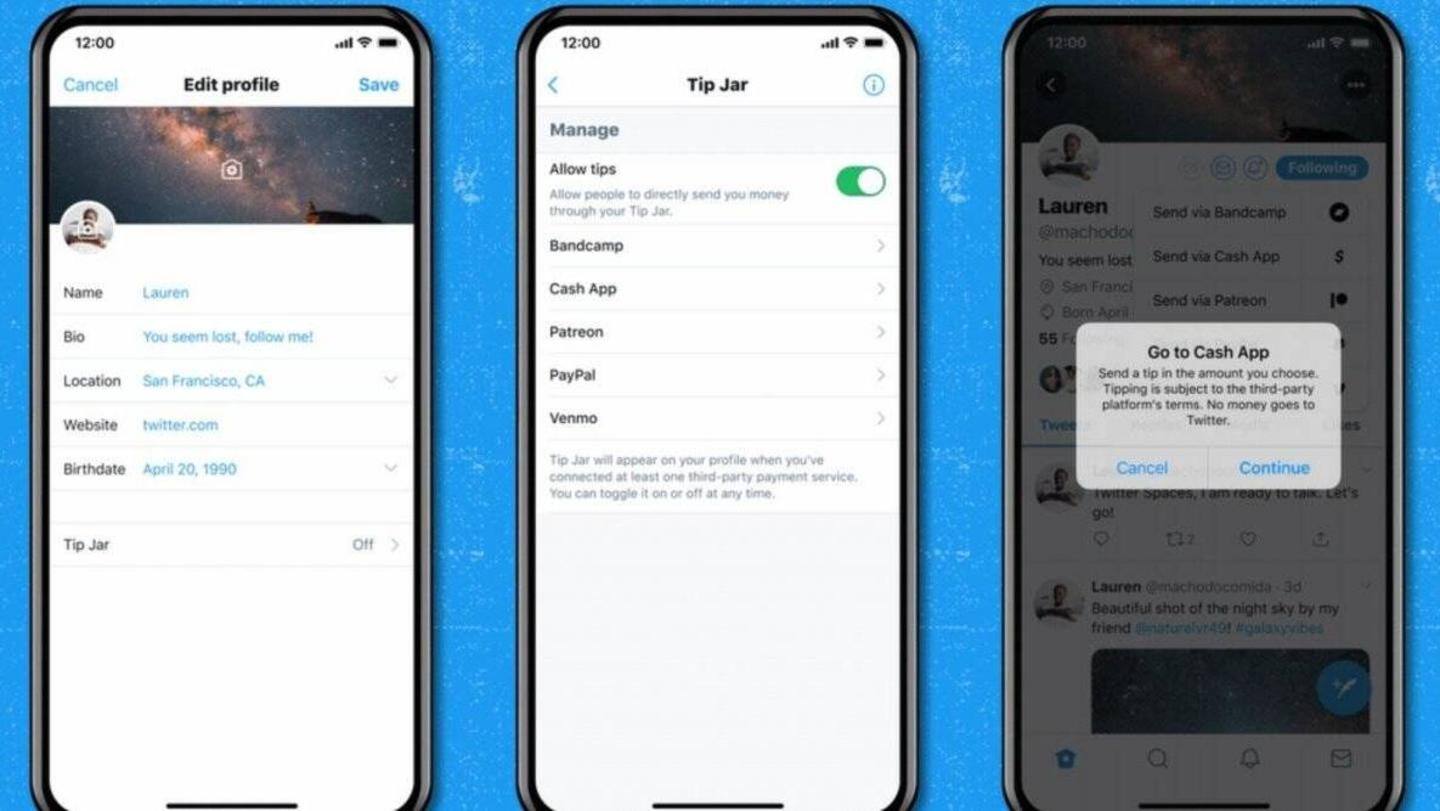 Users will be able to display the new tips icon by tapping on the Edit Profile button appearing on their profile. However, at present, the new option is being given to select creators, journalists and non-profits only. Twitter Tip Jar feature was introduced in May this year and in September it was released for all iOS users above the age of 18 years. Soon with this feature, users can also get the option of taking a tip in bitcoin.
Support ended for AMP pages
Google brought the service related to AMP or Accelerated Mobile Pages in the year 2016. With its help, the content is loaded faster for the users on the mobile and the light version of the main website is shown on the screen.
Also, Twitter has updated the AMP Guidelines page on its developer website. SEO Consultant Christian Oliveira has reported that Twitter is going to end support for AMP pages and will be phased out by the last quarter of 2021. Earlier, mobile users were shown the AMP version (if available) of a website when they clicked on a link. At the same time, now the mobile or native version of the website will be loaded on the device.
Users will soon be able to give tips in cryptocurrencies
Users may soon get the option to tip their followers in cryptocurrencies. Right now popular creators use the 'Tip Jar' feature to get tips from their followers and the new change will be made a part of it. Twitter creators will also be able to include bitcoin and ethereum addresses in their profiles, which can be copied and sent to them in cryptocurrency tips. Leaks and screenshots related to this feature have been revealed.
"Twitter has also rolled out the 'Super Follows' feature for users in the past. With this feature, Twitter users will have to pay a subscription fee for exclusive content and creators will get a chance to earn. The new feature is currently rolled out in the US for select users, although it will be rolled out globally for more users later. The company has also brought the subscription based service Twitter Blue before this."